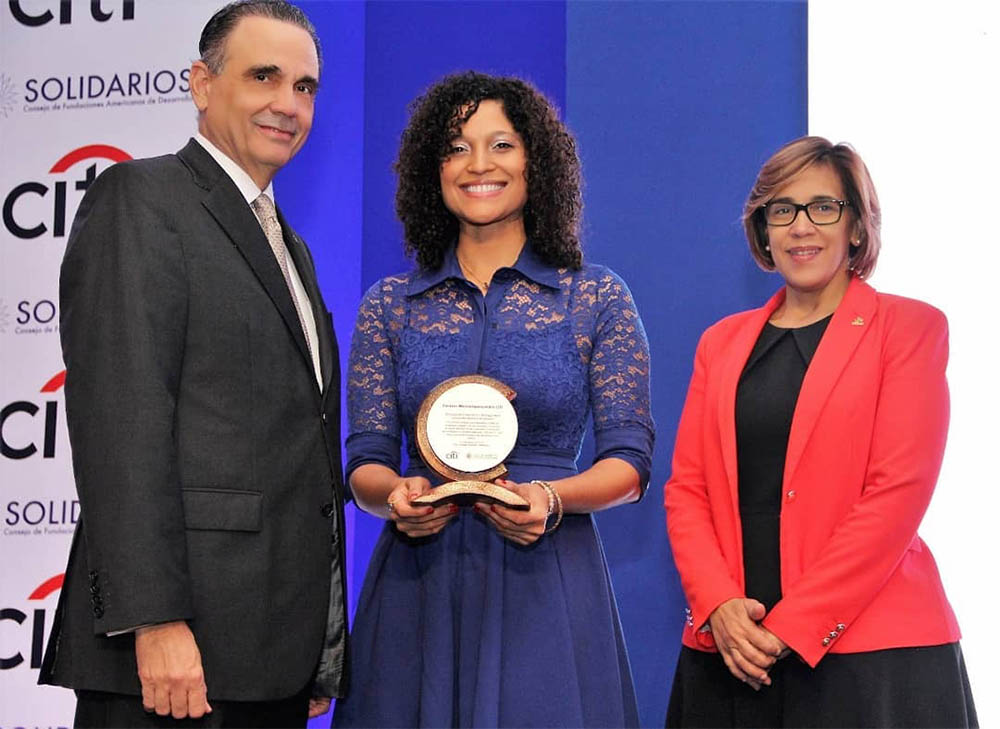 We are thankful that Citi selected Esperanza for, "offering services to the community through programs aimed at microenterprises with access to capital, preventive health care and education, and developing a new app "AEI Para Tí" (Esperanza International Association for You) that offers financial education associates via their smartphones wherever they are." We feel deeply honored to be the recipient of such a special award!
Learn more about this organization at www.esperanza.org
AEI para Ti – Mobile education App (2nd Pilot Phase)
Esperanza – Dominican Republic Micro Finance Organization
Esperanza International is a microfinance organization with a comprehensive approach to poverty alleviation.  Esperanza provides access to capital, preventative healthcare, and education to the most vulnerable micro-entrepreneurs in the country to equip them with the financial and holistic services needed to restore hope and dignity.
Over 40% of the population of the Dominican Republic lives below the poverty line of $4/day. Esperanza seeks to serve microentrepreneurs living below that poverty line. With eight branch offices and a Central Service Office, local staff travels to Esperanza Associates to provide them with personalized, applicable knowledge of the solutions they need to flourish.
Guided by our faith in Jesus Christ, Esperanza's collective heart is to serve the poorest of the poor and love our neighbor as our self. We commit to ending poverty and attending to the physical, personal, and spiritual transformation of the associates we serve.
Need: Esperanza facilitators and loan officers travel to each individual community to provide associates with business and preventative healthcare education. They needed a more efficient way to educate their associates as they grow that meets the needs of their associates.
Solution: Move-up created a mobile app called AEI para Ti which educates associates through short classes using storytelling and didactic practical advice. The first course, "Doing Business God's Way," includes 10 classes (each with four short lessons) and teaches students how to build their business in an ethical manner. The second course, "My Life is Important," teaches preventative healthcare.
In December of 2018, Esperanza International was awarded the Most Innovative Microfinance Institution of 2018 at the Citi Bank Awards. This recognition is given to an institution that stands out amongst the rest for having created and implemented products or innovative distribution channels or products that are integrating financial education in an innovative way during the year.
As of October, 2019, over 400 individuals have been impacted by the application in its second specifically targeted Pilot Phase, and it will soon be released to Esperanza's 9,000 associates.